As we draw to the end of 2022, it is important to recognise the successes across the year, and look towards the possible highlights of 2023…
Firstly, lets look at the 2022 end of year UCI Africa Tour rankings as they show a true picture of the current leaders in professional cycling across Africa. We will start with the countries first, to give them their due kudos as nations:
Eritrea: 3,679 UCI points in 2022
South Africa: 2,553 UCI points in 2022
Algeria: 840 UCI points in 2022
Morocco: 643 UCI points in 2022
Mauritius: 432 UCI points in 2022
It is clear to see that the top four nations here are streaming ahead of the rest of the African continent, with Mauritius and 13 other nations gathering less than 500 UCI points in 2022.
Individual Rankings
If we look at the separate Individual Rider rankings also, this tells a similar story with Eritrea (6), South Africa (8), Morocco (5), Algeria (5) supplying 24 of the top 25 ranked riders in 2022.
We would like to congratulate Biniam Girmay on retaining the #1 spot in the rankings and for a fantastic racing year. We hope we might see Biniam at the Tour de France in 2023…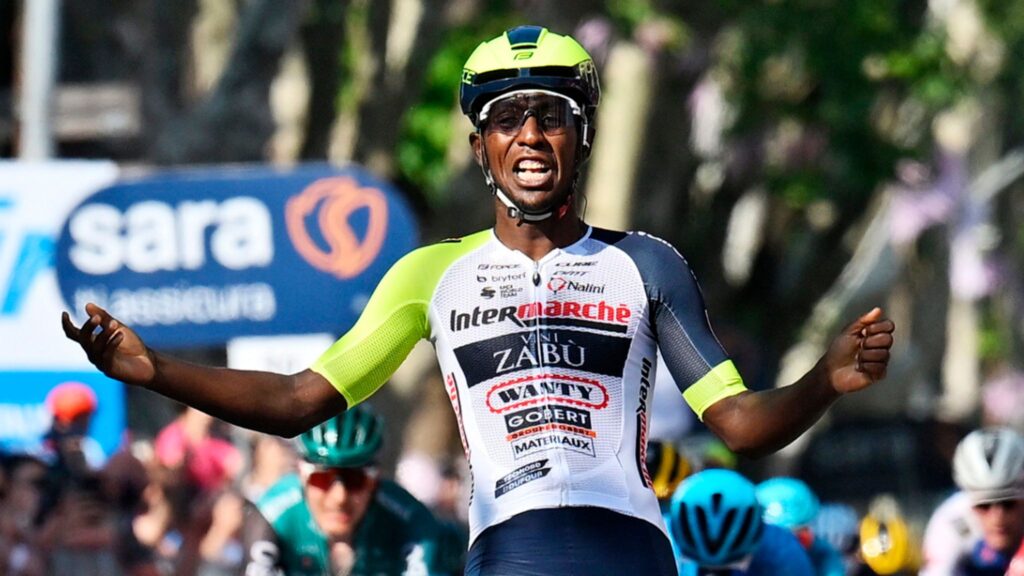 We would also like to give a big shout-out to Louis Meintjes for his stellar performances in 2022, including some simply fantastic stages at the Tour de France, finishing seventh in the GC overall. We think this is the highest African finish in the GC in history.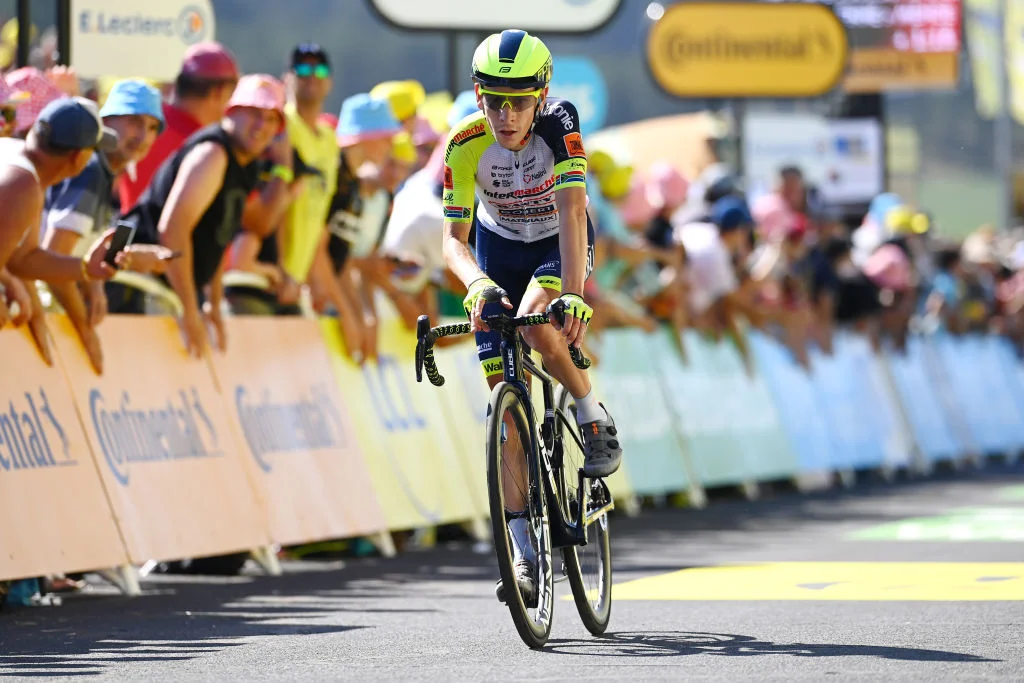 Both he and Biniam will be racing for the Intermarché-Circus-Wanty team again in 2023 and we expect big things.
It is also of note that even though South Africa has more riders in the top 25, eight in 2022, with Reinhardt Janse van Rensburg heading to race in the USA in 2023, and Darryl Impey hitting 38 years old, we expect to see Eritrea cement their dominance still further with several riders in the top 10 rankings. Also, at 23 or below, Eritrea's Natnael Tesfazion and Henok Mulueberhan, Morocco's Achraf Ed Doghmy, Algeria's Hamza Amari & Mohamed Amine Nehari, and South Africa's Callum Ormiston all should have very bright futures.
Future of Cycling in Africa
As we covered in a recent blog around African representation at the Tour de France, getting the best young talent in Africa into the competitive racing scene in Europe is paramount to see success for these riders. To do this, the leading nations need to continue to look at their Youth and Junior programmes, improve their domestic racing scenes, engage with online racing through platforms like Zwift, and develop the talent pipeline.
We are still seeing too many national teams, the handful of Continental teams or the largest club teams across Africa including riders in their late twenties or over in their rosters and its a harsh reality that each of these spots not being given to a 18 or 19 year old, is a wasted opportunity. Professional sport is a tough environment, and the shine of past glories or results fades fast.
With the first ever World Championships being hosted on African soil in 2025, it is time for every nation who hopes to have riders on that start-line to ensure their 2023 and 2024 development plans are in good shape already. If not, the clock is ticking….