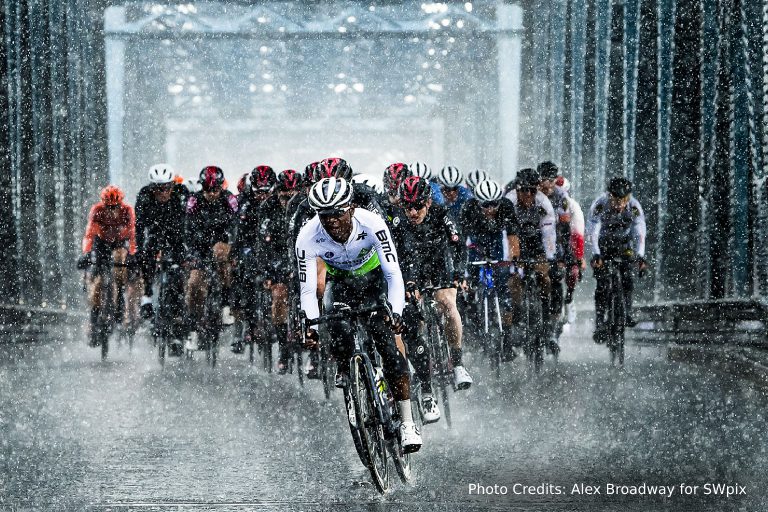 Supporting African Cycling since 2007
Passionately Fueling the Rise of African Men's and Women's Cycling
Since 2007, Team Africa Rising, formerly known as Team Rwanda Cycling, has supported the development of cycling across the African continent and helped dozens of riders achieve their dream of riding at the professional level. In 2025, Africa will host the UCI Road Cycling World Championships for the first time. Team Africa Rising is working with multiple countries on their preparation.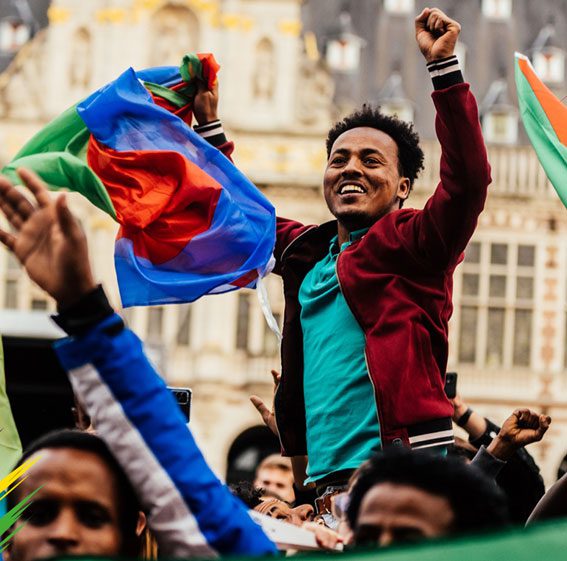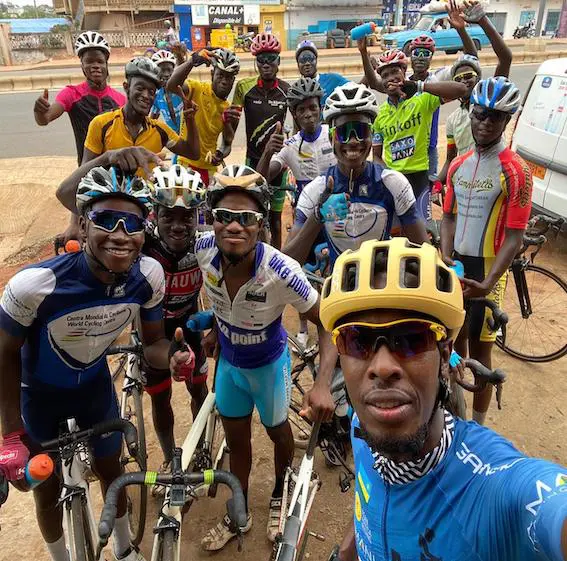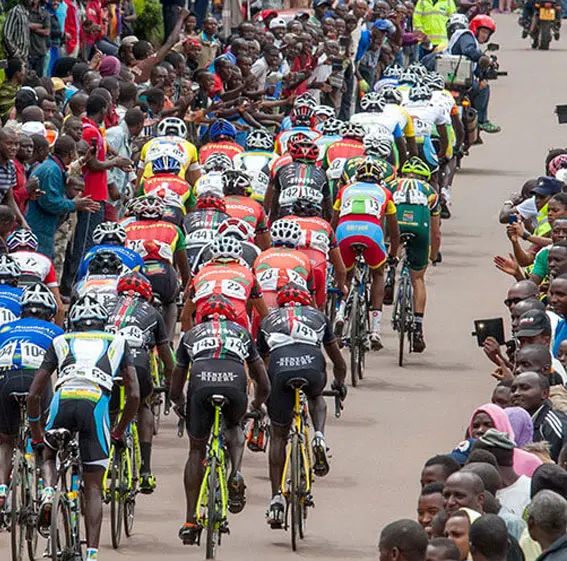 Pro Cycling Infrastructure
Team Africa Rising assists Federations, Clubs, Race Organizers, Coaches, Mechanics, and Cyclists throughout the continent. TAR's mission is to improve access to equipment and training to ensure these entities have the vital resources to nurture an atmosphere where professional cyclists can develop.
Team Africa Rising hosts crucial training courses for coaches, mechanics, and cycling support roles. TAR's goal is to train not only African cyclists and launch them onto the professional circuit, but to train Africans to run all aspects of the sport. This will produce a steady stream of talent from the continent.
Team Africa Rising also works with the UCI World Cycling Center in South Africa as a liason between up-and-coming talent and the next level training programs at the UCI.
TAR's multi-year plan includes development of a Velodrome Complex in Benin.
Advocacy & Media: Global Voice of African Cycling
Team Africa Rising is recognized globally as the leading independent voice for cycling in Africa. Our team is passionate advocates of the sport, producing regular commentary on key developments we share with over 50,000 followers across our social media channels.
TAR's blog and news page and social media channels are followed by all major cycling media publications and journalists.
We also work with the world's leading journalists in cycling and mainstream news media. Recent media coverage of TAR's work can be seen in the New York Times, CyclingTips, the Wall Street Journal, Bicycling Magazine, Cycling Weekly, The Guardian, L'Equipe, Rouleur, BBC Africa, Cyclists, Al Jazeera, ProCyclingStats, National Geographic, AfricaNews, Sky Sports and many more.
We also regularly report from major global cycling races such as the Tour de France, the UCI Cycling World Championships, the Cape Epic, and many more, as well as attend key industry events such as InterBike, EuroBike, the London Bike Show, and Rouleur Live.
In 2022, Team Africa Rising's CEO, Kimberly Coats, was recognized as BikeBiz's Woman of the Year for her tireless advocacy work to advance cycling on the African continent.
Team Africa Rising is committed to closing the gap for African women cyclists. Not only do African women face all the typical challenges of female cyclists throughout the sport -- lack of sponsorship, equipment, and teams. These women also face cultural barriers and lack of representation at the leadership levels from Clubs through Federations to the top levels of the sport -- Confederation of African Cycling and the UCI.
Team Africa Rising is sponsoring the women's lead jersey for the 2023 Tour du Lunsar. TAR is training and preparing the women of Benin's National Cycling Team ahead of the 2023 African Road and Track Continental Championships. The Benin women will also attend a special training camp in France this summer and TAR is in talks with Zwift to bring these women to the 2023 Le Tour de France Femmes avec Zwift.