Amazing things have been happening throughout African cycling this past year.
One of the most significant and inspiring stories is Adrien Niyonshuti's impact in Benin. He remains one of the most successful African cyclists in history, racing in two Olympics, in two disciplines, and spending most of his career racing on a World Tour Team.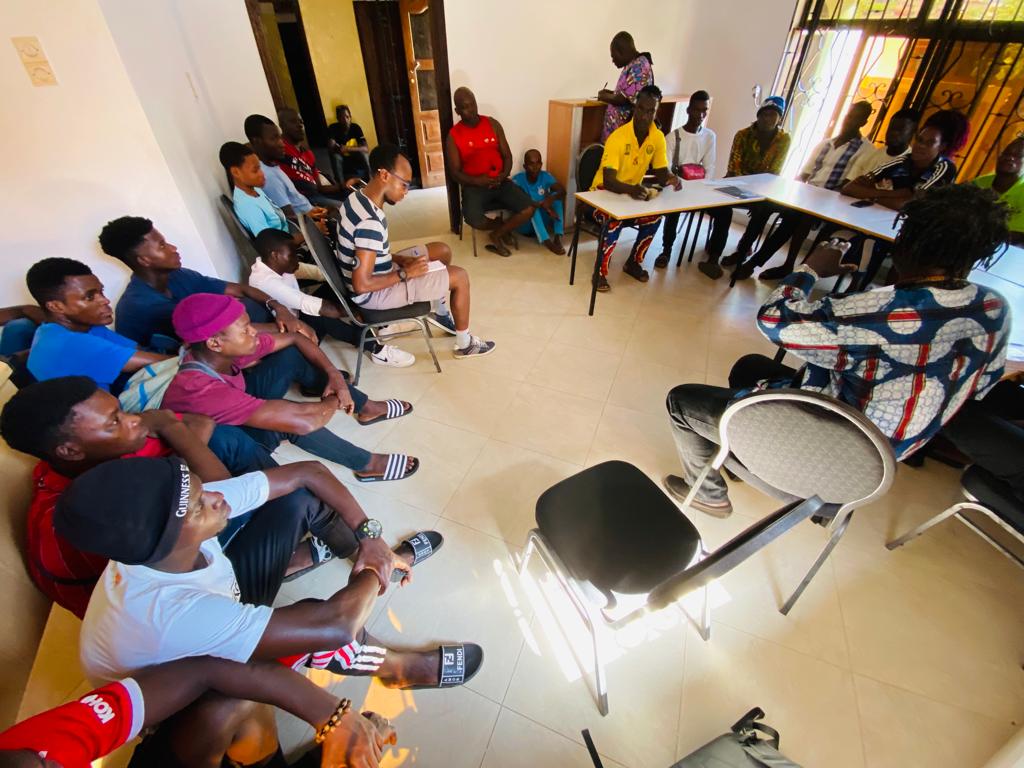 Already Adrien was impressed with the Beninois riders, coaches, and Federation President when he traveled there for the last Tour of Benin in April/May. Since then, he has been in contact with the riders and the coaches on the ground. He traveled back to Benin at the beginning of December with me to give more in-depth coaching and rider training. We did bike fits, evaluated riders, and explained the Wahoo SYSTM training programs in detail, including the importance of their yoga, core, and strength training exercises.
It was amazing to see Adrien so enthusiastic and happy working with the riders and coaches alike. His passion is visibly shared with his new entourage.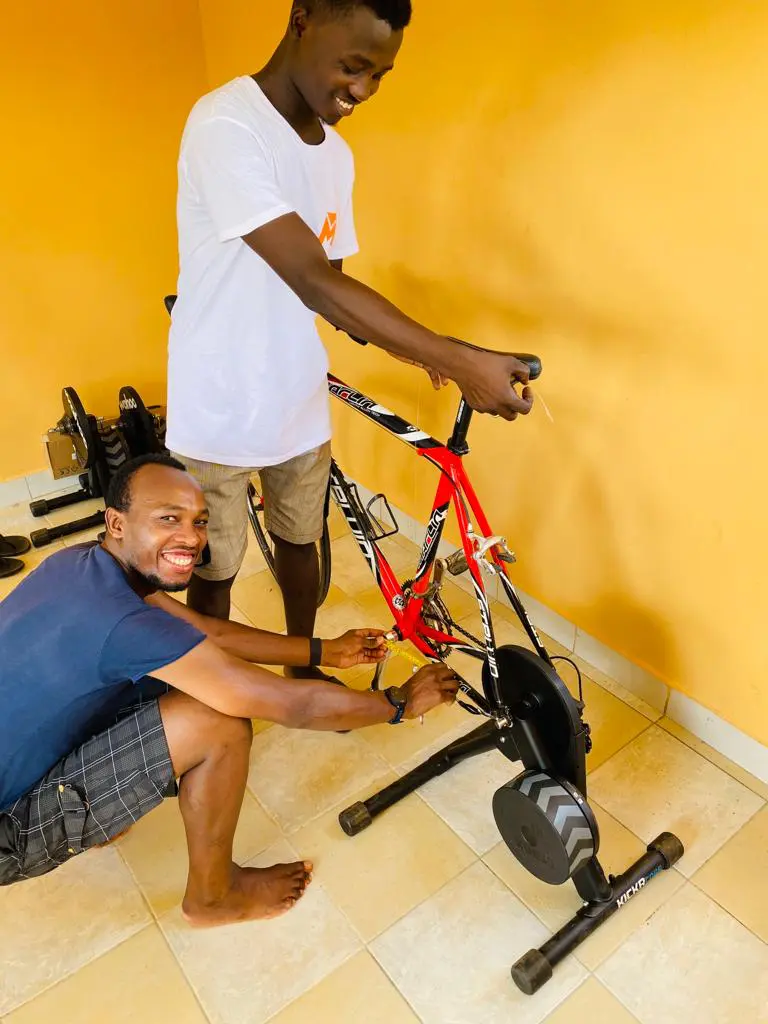 With this new step in Adrien's life, the Beninois Federation has signed him to be their National Coach for the next year with the hopes of continuing with him all the way to the 2025 World Championships in Rwanda.
New Team House in Benin
Romuald Hazoumè, the Benin Cycling Federation President, is very excited about the progress of his riders and coaches. He has recently rented a big team house/compound in Porto Novo. It can house 12 male riders in the back house, 12 female riders in the main house, as well as staff on the main house's top floor. It has two kitchens and is fully equipped to be a training center. We have already conducted fittings, classes, and tests in the spacious rooms/decks of the house.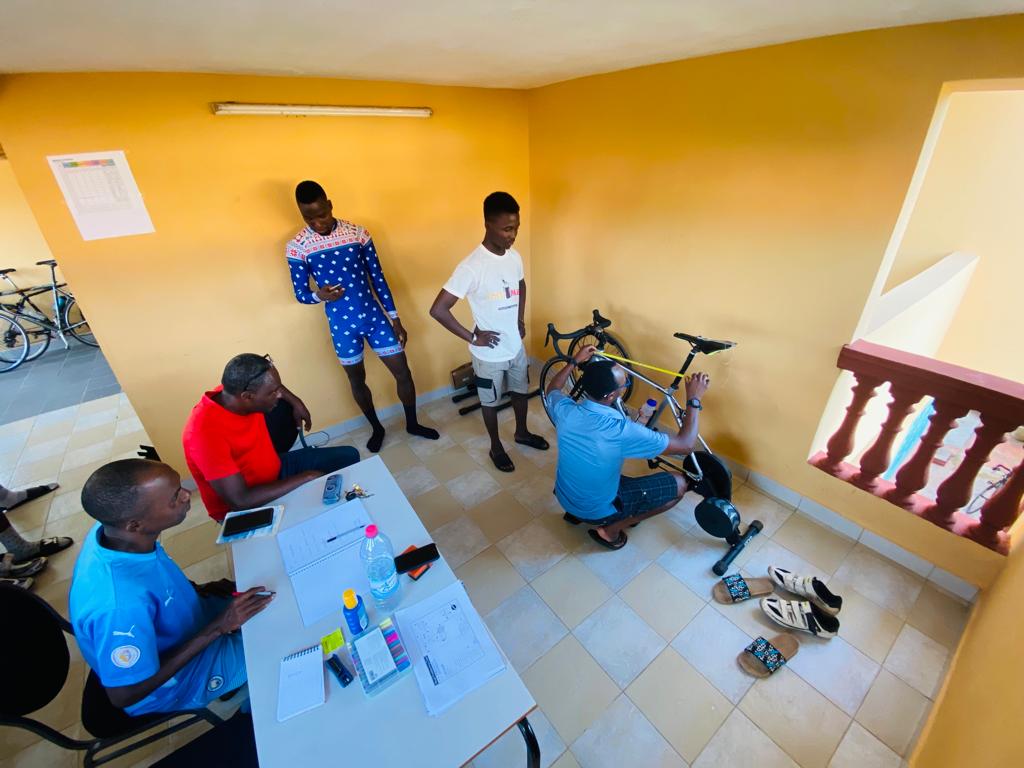 Initially, we see some very promising talent in both the ladies and the men. Our focus will be to maintain the National team riders with the current talent and go deep with detecting young talent as we go forward. Surprising (to us) is the constant barrage of questions from both the riders and the coaches. It is a refreshing change.
West Africa Expansion
Along with our work in Benin, TAR is also focused on a West African expansion with our collaborations in Togo and Sierra Leone. In November, Hubert, Adrien's nephew and director of ANCA, traveled to Sierra Leone. We had funded 6 Wahoo KIKR Core trainers for the Lunsar Cycling Project run by Karim Abdul Kamara, whom we have worked with for four years. Hubert was able to set up the trainers for them and teach Karim and the coaches how to use them. Key will be testing the young boys and girls in their system so that we can pick the best talent for future development.
Partnerships with Flandrian and Steven Laget's Project
In the fall, we teamed up with the Flandrian Hotel, owned by Jamie Anderson and Bernard Moerman. Jamie and Bernard agreed to host between 4-6 riders from Benin two times for up to 6 weeks each time. They will provide food, lodging, transport to races, and support. It is a fantastic collaboration with two very passionate and experienced people.
We look forward to the next trip to Belgium for the Benin riders.
Subsequently, we have been working with Steven Laget in France, who has hosted Rwandan and Benin riders this year. He is willing to host 3-4 female Beninois riders for two months of racing and training.
We are working on the details, but this will be a fantastic opportunity for these women to gain European racing experience and consistent training.
This is an exciting time for Team Africa Rising. We have opened up new countries and seen rapid successes and measurable outcomes. With Adrien being on the ground in Benin in 2023, we have much to follow and look out for.
The Need — Bicycles for Benin
With all of these exciting developments in Benin, we are faced with the need for bikes to move the program forward. I called our friends at Scott Bicycles. Scott has stepped up with access to some fantastic bikes at excellent prices for Benin's women's and junior programs. We are looking at 12 bikes for the women and 16 bikes for juniors.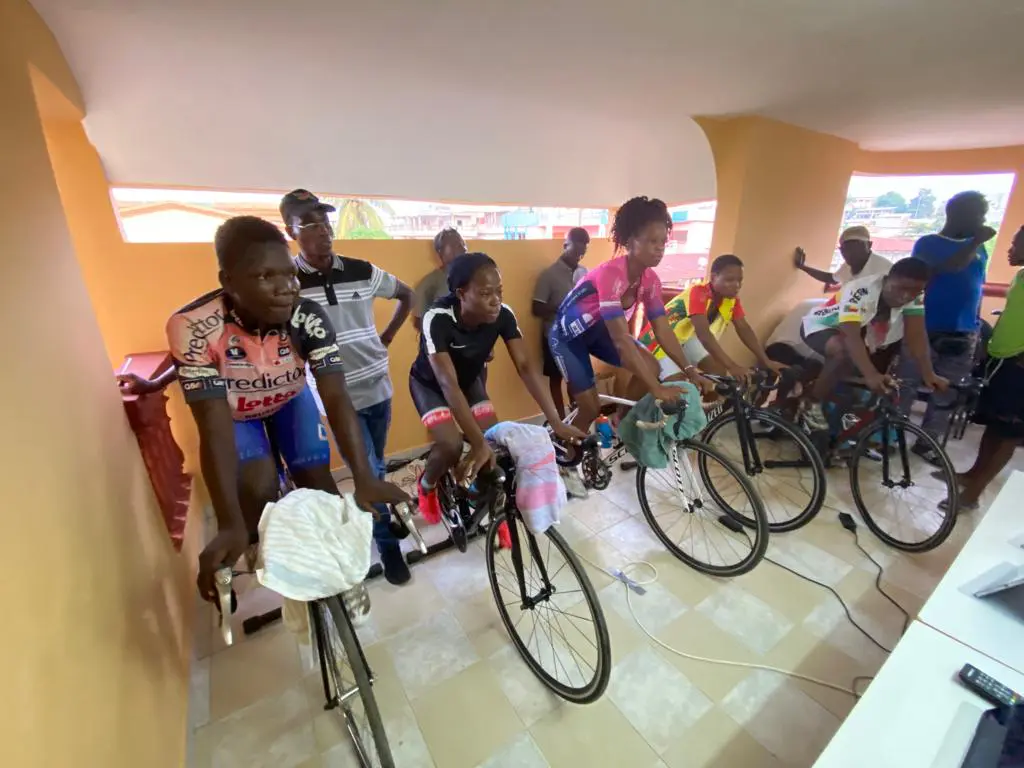 We need help in funding this opportunity. The total need for these 28 bikes is $20,000. These bikes will make a huge difference in the progress of Benin cycling. Currently, the women and juniors have a mishmash of marginal bikes. They need help to progress consistently. There is a container in France that would bring them to Benin quickly and economically. The immense opportunities with this investment are tangible and achievable. We need the financial means to make it happen.
As we're at our year's end, I ask if you could donate to this specific need. Every dollar matters and gets us closer to supplying these 28 bikes. If so, please click below, and all donations will go to this project.
Thank you for being so supportive.
Jock Boyer