If you are not familiar with the World Cycling Centre (WCC), it is an elite coaching and training centre in Aigle (Switzerland). It also houses the headquarters of the Union Cycliste Internationale (UCI).
The WCC opened in 2002 and welcomes over 100 athletes from around the world every year. These cyclists devote their time and energy across the three Olympic disciplines (Road, Track, MTB and BMX).
The WCC collaborates closely with strategically placed UCI satellite centres in South Africa, India, Japan, South Korea, and Portugal. The UCI trains not only the athletes but also people working in cycling's different professions, including in-depth coach and mechanic development programmes.
The Arrival of Jacques Landry
In 2022, the WCC programme was substantially strengthened with the arrival of Jacques Landry who is now the Director of the WCC. The Canadian (a former Olympian – road race in Barcelona 1992 and Atlanta 1996) joined the UCI WCC in January, initially working under the hugely influential Vincent Jacquet (who passed away suddenly just two months later, aged just 52). Vincent oversaw an incredibly successful period in which a large number of the African riders currently at the World Tour and Pro Continental level came through the WCC in Aigle or, before this, the WCC in South Africa.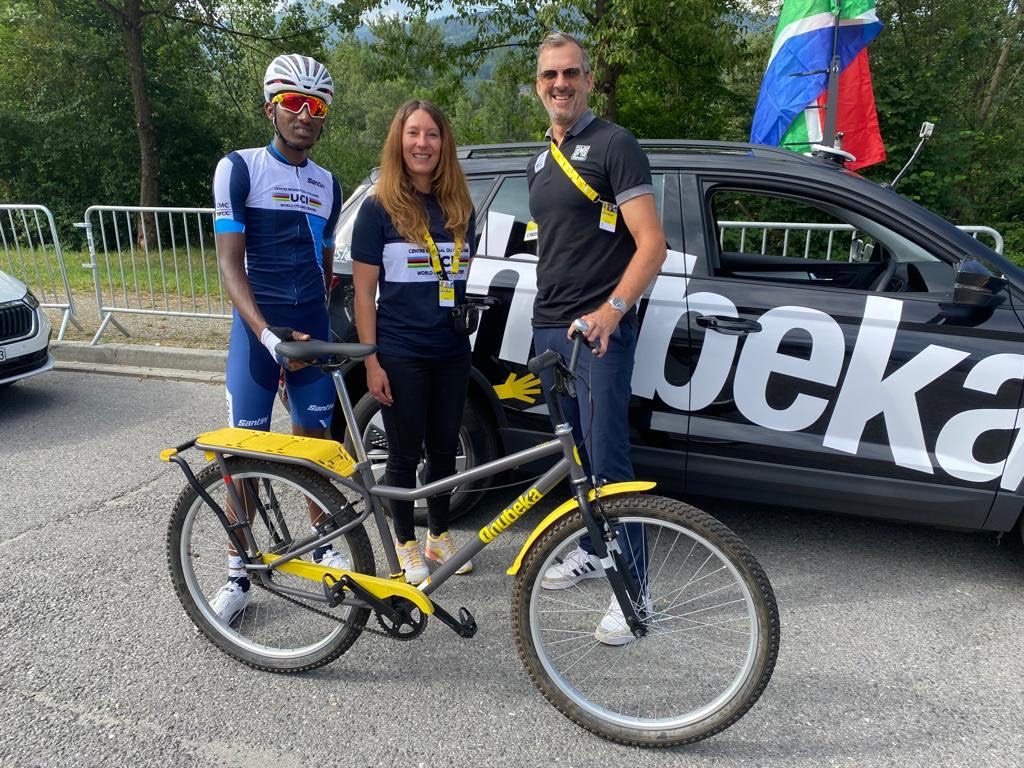 Landry's Focus on 2025 Preparations
The WCC has been the key route for rising African cycling talent to get to Europe to train, and hopefully then join the Men's or Women's WCC Continental Teams. These teams take part in a comprehensive annual race schedule across Europe. One key date on the team's calendar is the Cycling World Championships (CWC), in which the WCC teams take part.
We caught up with Jacques at the 2023 CWC currently being held in Glasgow – and across Scotland – on why they are an important moment for young African athletes:
"These World Championships are a great test for all of the young male and female athletes taking part, who are involved in our Africa 2025 programme. It is always good to measure up with the best in the world. Learnings from this event will go a long way in better preparing all of our athletes as they continue setting their sights on the 2025 UCI Road Cycling World Championships, being held in Africa for the first time."
Before these athletes get a chance to train in Aigle, the vast majority will spend a significant amount of time at the WCC Centre in South Africa, which opened almost 20 years ago in 2005.
Jean Pierre Van Zyl, Director of UCI WCC South Africa
Since opening, hundreds of athletes from over 40 African nations have trained at the satellite in Paarl, under the direction of its Director, Jean-Pierre Van Zyl (JP). The Centre hosts training camps for athletes, coaches, and national teams. It is also involved in the organisation of talent identification programmes in many different African countries. Team Africa Rising has worked closely with JP for many years. We are proud to have identified many riders who have then proceeded to the Centre.
JP explains the programme in more detail:
"We are in constant contact with the national team coaches who have gone through the UCI coaching development process to discuss which riders they feel need the opportunity to train at the WCC in Paarl. We also keep a close eye on the performance of U23 riders at the various Africa Tour races. When it comes to the Junior level, our team attends the annual African Continental Championships to identify those riders we feel have talent. We then discuss this with their national federations, and create the opportunity for the riders to come to the development training camps in Paarl. Once they are in Paarl we do the UCI Protocol Tests, we look at their skills, their abilities and identify what they need to work on. We would then send them to Switzerland who would expose them to international racing."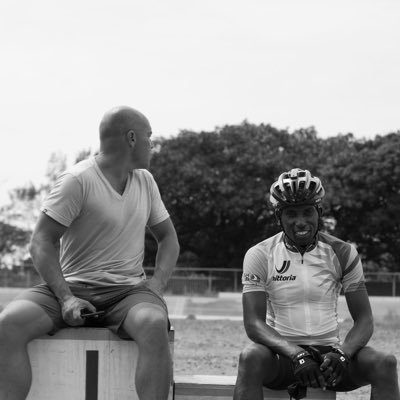 As well as physical training, riders are taught certain life skills necessary for future professional athletes. These include nutrition, meal preparation, and core training, race analysis, and strategy and tactical skills.
Past Successes and the Future
Many on the current roster of successful African riders in professional cycling have been through this programme. Former WCC Africa trainees have won medals at African Continental Championships and UCI World Cups. Many have represented their countries at the Beijing 2008, London 2012, Rio de Janeiro 2016, and Tokyo 2020 Olympic Games. Several have moved on to join professional teams, including Biniam Girmay, Daniel Teklehaimanot, Natnael Berhane, Merhawi Kudus (Eritrea); Tsgabu Grmay, Welay Hagos Berhe and Selam Amha Gerefiel (Ethiopia); Ryan Gibbons, Stefan de Bod, Maude Le Roux, Nicholas Dlamini (South Africa), and many more from Algeria, Namibia, Egypt, Nigeria, Rwanda, Uganda and others. Multiple Tour de France winner Chris Froome (born in Kenya) also spent several months training in Paarl. 2023 will see riders from fast-growing West African nation Benin make their debut at the Centre.
To really focus the efforts on developing future African cycling stars, in June 2022, the UCI and the Association of National Olympic Committees of Africa (ANOCA) announced a partnership agreement to develop talented African cyclists as part of preparations for the 2025 UCI Road World Championships, being held in Africa for the first time. A key goal of this partnership is gender equality. It is envisaged that the momentum will be carried on to the Los Angeles 2028 Olympic Games and beyond. The WCC team are currently working with 20 athletes (14 male and 6 female) from 14 nations across Africa. Team Africa Rising will share news on the development of these athletes on their road to #Africa2025
To find out more about the WCC, you can visit their website or follow their social media channels.