The 2023 Science in Sport Tour de Lunsar got underway today with the women's and junior races. Each race followed the same criterium style route around Lunsar and then out and back to nearby Rogberi Junction, a parcours that promised excitement.
In the SIS Tour de Lunsar women's race, returning champion Deborah Conteh (now riding for the Ubuntu all-women cycling team she founded earlier this year) began as the favourite to take her second blue jersey. Conteh would also renew her rivalry with Elisabeth Mansaray of C2C who was runner-up last year. With neither of its top finishing women of 2022 still on the team, LCT fielded a fresher line up of Yenkain Sawye, Kadiatu Kamara, Mbalu Fofana, Ramatulai Kayuteh and Roxanne Hargreaves.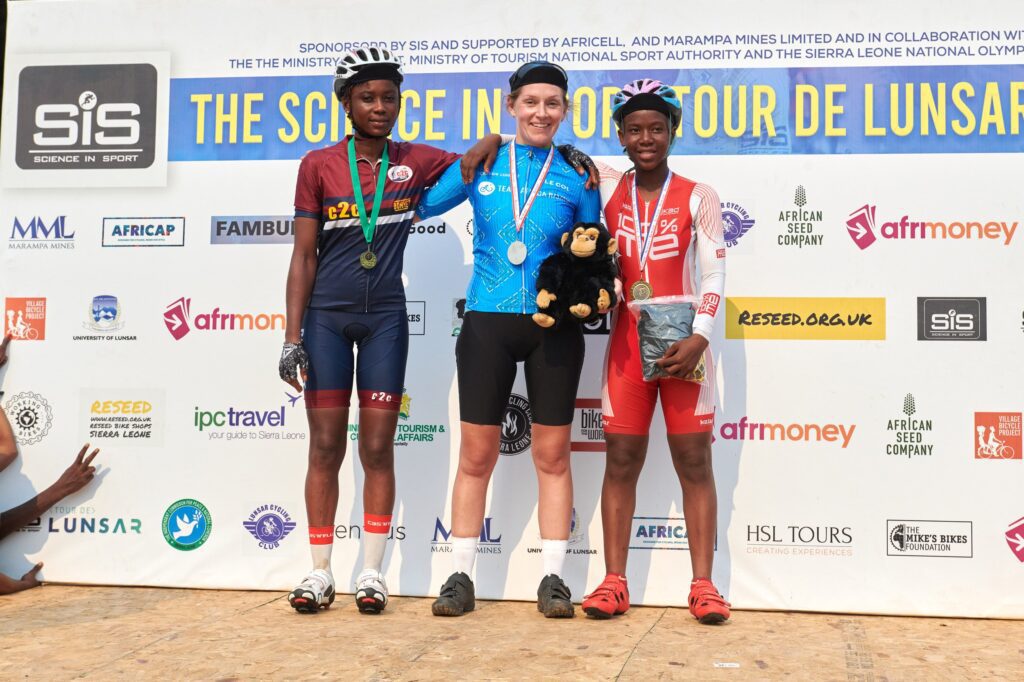 After 10 laps of the criterium circuit which were raced at a fairly relaxed pace, the peloton headed towards Rogberi Junction. Initially it looked as though it would be decided by the two favourites, however Hargreaves and Blessings Jabbie (Kono Cycling Team) had other ideas. Following a lengthy whittling down process, the pair were left as the strongest members of the peloton and would fight for the win between themselves.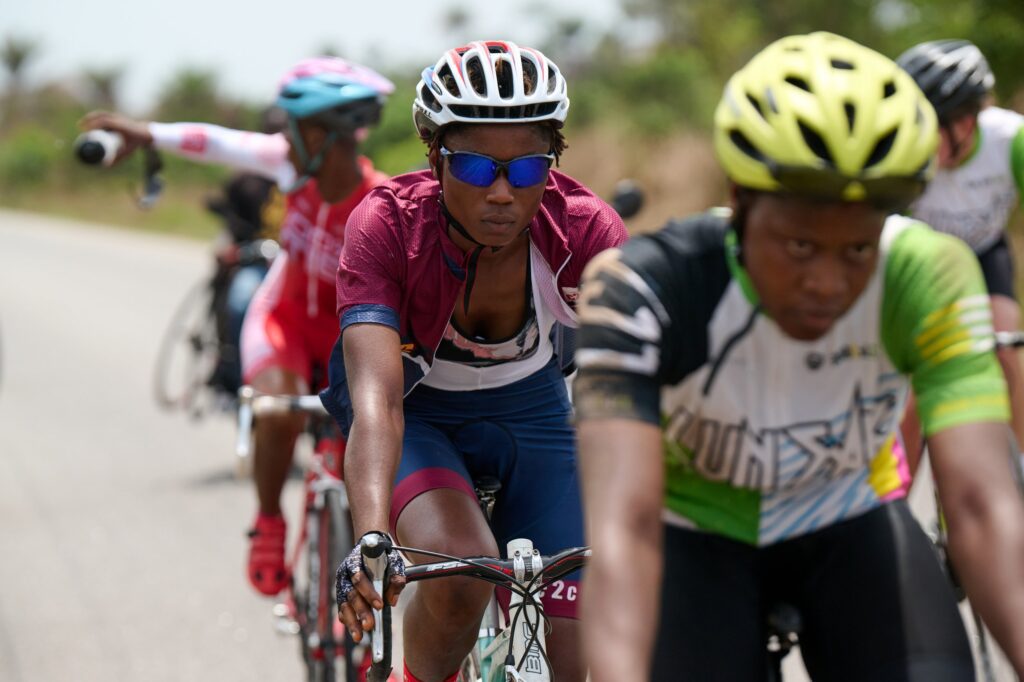 It was to be double delight for Lunsar Cycling Team as Roxanne Hargreaves brought it home ahead of Jabbie to claim the Team Africa Rising blue jersey
Roxanne's initial reaction was one of sheer disbelief but after her achievement began to sink in she praised the fans for their amazing support.
"Having people at the side of the road shouting your name gives you the energy to carry on, I was thinking that I just can't stop".
Roxanne stepped off the bike and into the arms of her adoring fans in spectacular scenes.
SIS Tour de Lunsar women's race – Sponsored by Team Africa Rising
1. Roxanne Hargreaves – Lunsar Cycling Team
2. Blessing Jabbie – Kono Cycling 1
3. Elizabeth Mansaray – C2C
Full results and timings can be viewed by following the link below
https://results.sporthive.com/events/7056724944964911872/races/485610