Global GivingTuesday, often referred to as #GivingTuesday is the last Tuesday of November each year. It is widely recognised as a 'global generosity movement unleashing the power of people and organizations to transform their communities and the world'.
We here at Team Africa Rising have run a campaign on GivingTuesday for several years now and this year we are running a very special event, hosted by our partners Zwift, to transform our regular Team Africa Rising group e-ride into a special fundraiser, with African 2021 Tour de France rider Nic Dlamini leading the ride.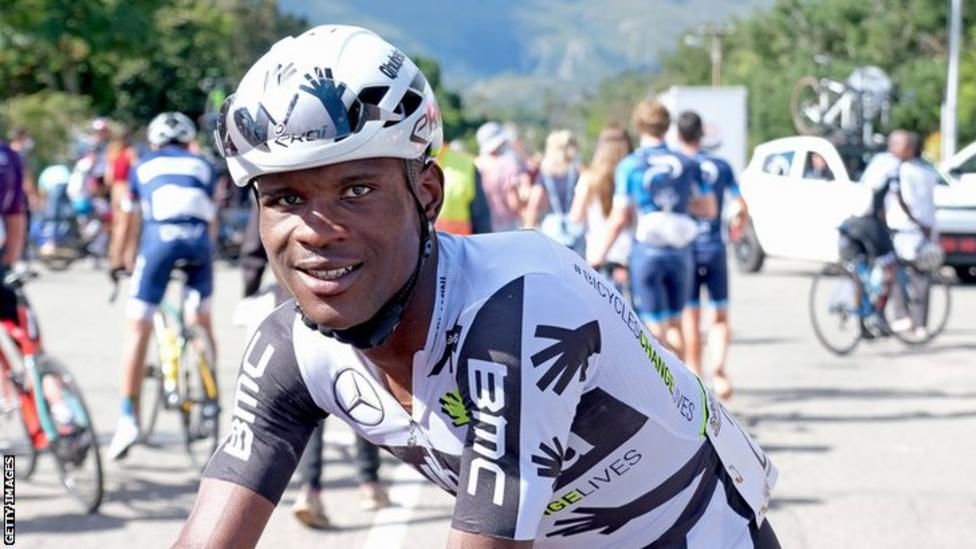 As it is a fundraiser, we have also decided to select a co-beneficiary of all donations we receive. We are excited to announce that we have selected the Qhubeka Charity as this beneficiary due to there awesome work, and Nic's close association with them.
In an interview with the BBC in June, just before he took part in Le Tour, Nic shared, "I want to race the Tour to inspire more kids on Qhubeka bikes to follow in my footsteps and to experience the world like I have, for more kids in communities to put their hands up for bikes to work hard like I did, to dream big."
If you have not come across Qhubeka before, they are an incredible charity focused on moving people forward with bicycles in Africa. Recipients are mainly schoolchildren or women, and they 'earn' a bicycle through their various programmes, improving access to schools, clinics, jobs, and the joy of riding a bicycle. Qhubeka is currently a charity supported by the Tour de France and many professional and amateur cyclists worldwide so a perfect partner for this initiative.
All participants will ride in, and get to keep, a special Qhubeka jersey on the Zwift platform, and we are expecting riders from across Africa to take part, including riders from South Africa, Uganda, Rwanda, Kenya, Tanzania, Nigeria, Zimbabwe and many more!
To sign up for the ride, you can find all the information on the Zwift event page HERE