Patrick Moster used a highly offensive racial slur in relation to two African riders in the Toyko Olympic Road Race on 28 July 2021.
Patrick Moster was seen live on German television channel ARD shouting at his rider Nikias Arndt: "Get the camel drivers! Get the camel drivers! Come on!" as he tried to catch rivals Azzedine Lagab from Algeria and Amanuel Ghebreigzabhier from Eritrea who were ahead. The German TV host Florian Nass apologised to the live audience immediately.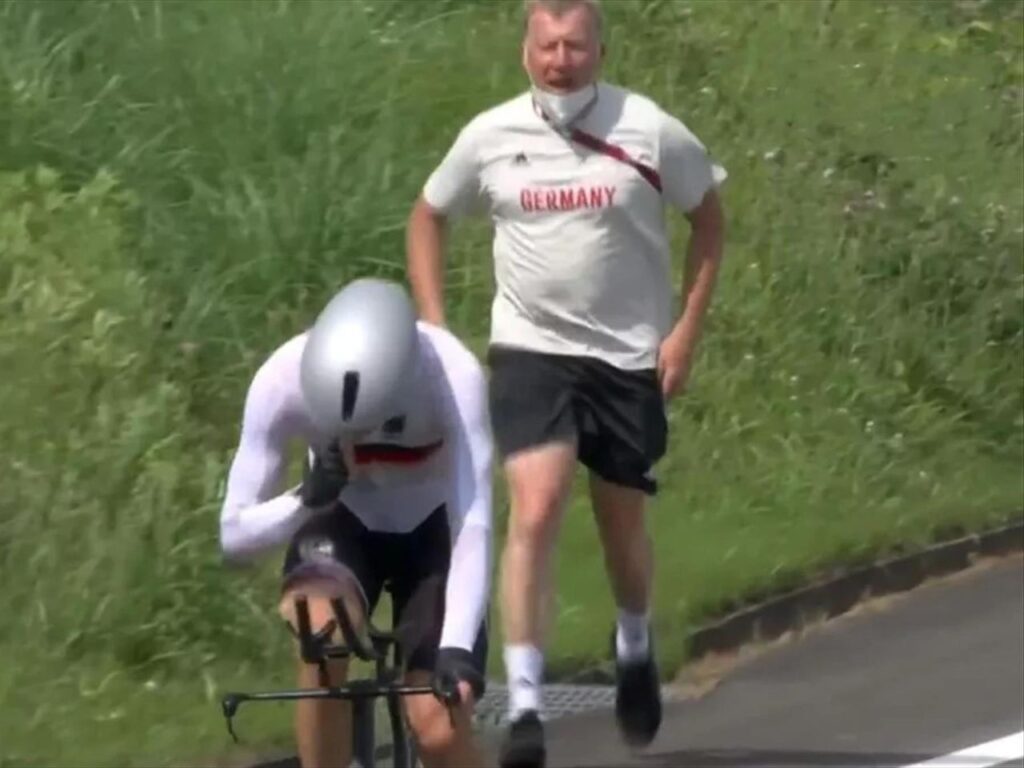 (Patrick Moster pictured above from the live footage of the incident)
We here at Team Africa Rising immediately issued a statement condemning Patrick Moster and called for action from the German Cycling and Olympic Federations. Reaction was slow from both, but as our statement and call for Moster to resign (See original tweet HERE) began to be shared and quoted by virtually all major media organisations worldwide, including Sky Sports, The Guardian, Al Jazeera, The Daily Mail, CNN, The Financial Times, AfricaNews, BBC Africa, ArabNews, The Telegraph, The Australian, BusinessLive and more.
In addition, we saw thousands of interactions with our posts on our social channels on this incident, with many hundreds of German nationals expressing their outrage at this incident.
As the incident continued to gain international condemnation, Moster issued a weak statement of regret but did not apologise to the riders, or to those offended by his words. Statements were issued by the UCI, the German Olympic and Cycling Federations and Moster was finally sent home in disgrace.
As an attempt to seek some resolution and positive action, we worked with our good friends at Rouleur Magazine to publish an open letter to Patrick Moster (you can find this HERE) which went unanswered.
At the time of publication, Patrick Moster had been banned from representing German Cycling at all international events until the end of 2021. Hardly a major punishment and we will monitor this situation.