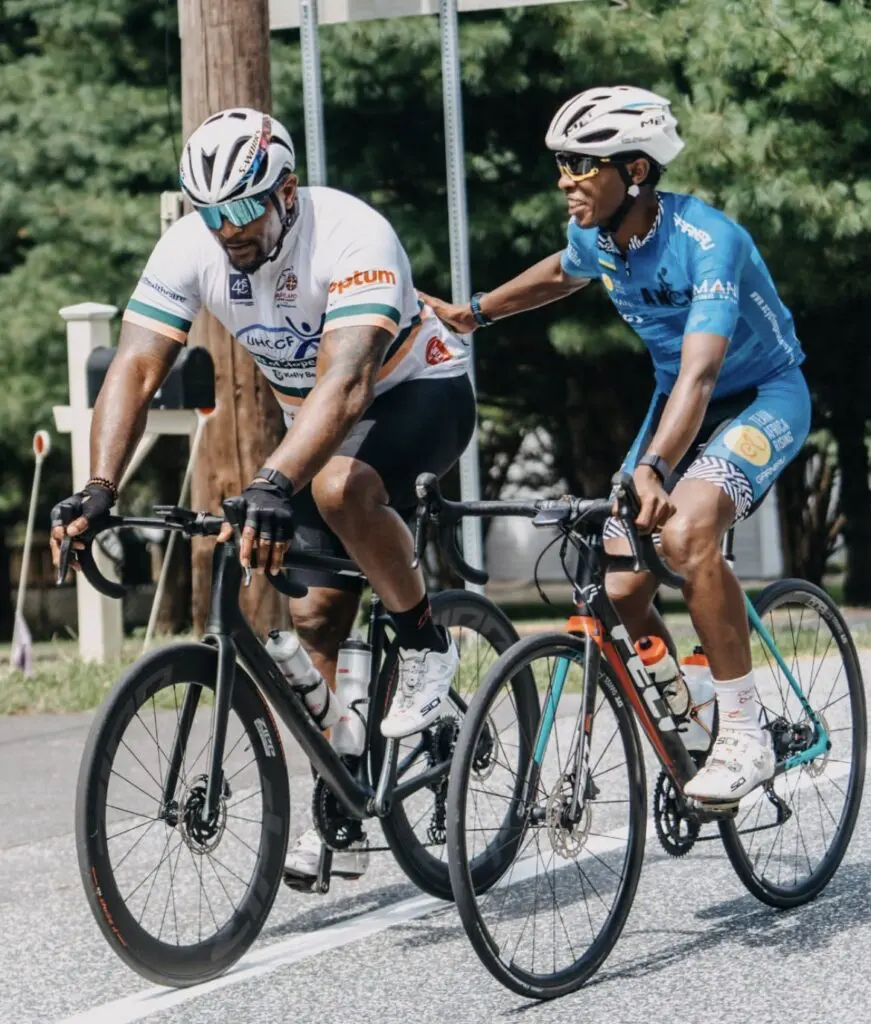 Over Labor Day Weekend, Adrien Niyonshuti, a two-time Olympian and original member of Team Rwanda Cycling, attended the Maryland Cycling Classic. Adrien was selected as an Ambassador for the event and the sport. The Maryland Cycling Classic is the only UCI.Pro race in the US and its inaugural run was a massive success.
The success of MCC stemmed not only from its World Tour, Pro Continental, and Continental international teams lineup. But from their desire to bring diversity and community to the event. The race was a one-day event on Sunday afternoon. It culminated in a four-day celebration of community and the love of the sport.
Bike Jam FUN
Thursday afternoon, a Bike Jam was held in Patterson Park in downtown Baltimore. Adrien and his fellow Ambassadors, Rahsaan Bahati, Freddy Rodriguez, Bobby Julich, Nelson Vails, and Mari Holden, rode around the park with kids of all ages. During the presentation, Adrien spoke briefly about his life in Rwanda. He spoke of the tragedy of the genocide, and his rise up the ranks of the sport. He gave thanks to Jock Boyer coming to Rwanda in 2006. Ray Lewis, from the Baltimore Ravens and two-time Super Bowl Champion, was visibly moved by Adrien's story. The young, inspirational Baltimore mayor, Brandon Scott, exhibited the power of bringing the community together with his speech and presence on the bike!
Press Conference & Night of Champions
Friday, Adrien and Kimberly attended the Press Conference and the Team Presentation party at the Inner Harbor. Saturday morning, Adrien, the Ambassadors, and Ray Lewis participated in the 100km ride to benefit a local charity. The pinnacle of the lead-up to the race was the Night of Champions, held Saturday night, featuring the unveiling of portraits of Adrien, Freddy, Mari, and Nelson by artist Lee Greene. Each recipient spoke about the importance of diversity and opportunity in the sport. This was followed by a panel emceed by Rahsaan and featuring the Ambassadors, Kimberly Coats, Brendon Quirk, CEO of USA Cycling, and Milt Sharpe from Black People Ride Bikes. 
And, of course, the race! Sunday saw some of the best professional racing on American soil since COVID. In the end, Sep Vanmarcke, from Israel Premier Tech, took the win.
But then….it was about so much more than a bike race…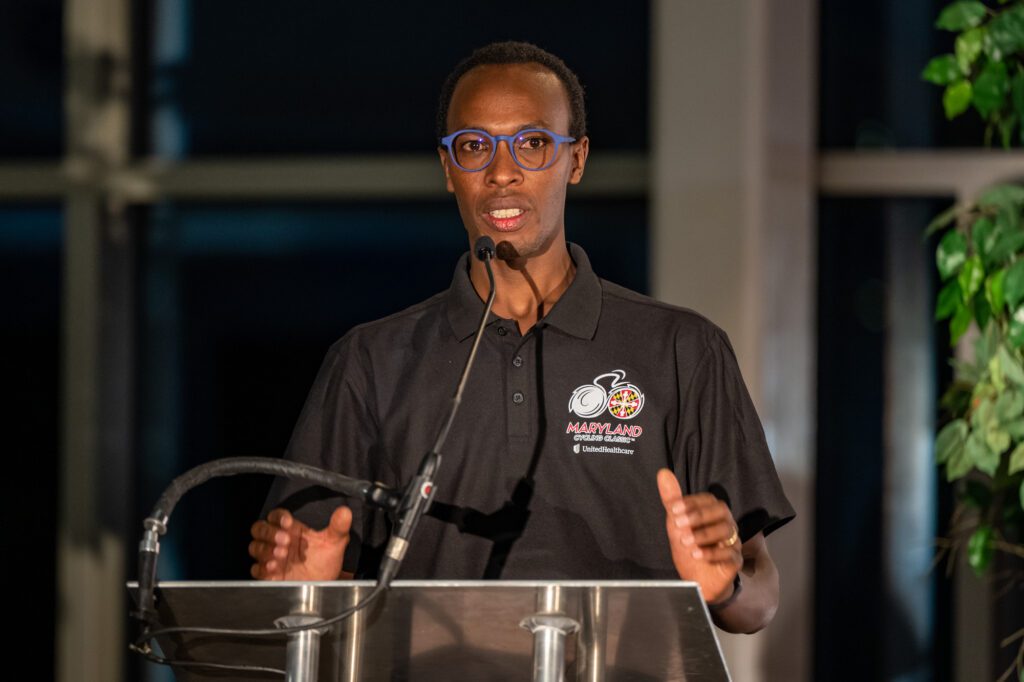 Lee Greene is a businessman turned artist. He has graciously made his portrait of Adrien available to raise money for the Adrien Niyonshuti Cycling Academy. The original, numbered, and autographed prints and NFTs will be available in the coming weeks. We will send out information on how to support ANCA and own a piece of this beautiful artwork.