Many of our followers across Africa, and beyond, will be familiar with the sight of the main roads of most major African cities clogged with cars, lorries, motorbikes, buses, taxis, motor-scooters, and even horses and carts. There are also a few bicycles in among the throng of movement, or lack thereof!
It is the latter on which we, as you would probably imagine, are focused on promoting.
Beyond the bicycle as a sports machine, it is a humble but highly effective transportation method for short-medium term journeys. As we are seeing in virtually all major Western cities now, a move away from the combustion engine, to alternative transportation methods is a key civic focus. But even the current focus on electric vehicles comes at huge, somewhat hidden, environmental costs, so the bicycle – and all forms of human-powered transportation – still presents the most appealing route to decreasing our impact on our planet.
There are also, in the African context, cultural issues to also overcome for certain segments of society. Some Team Africa Rising correspondents are currently in Morocco, and have been interacting with the team at Marrakech Green Wheels on their amazing project.
Marrakech Green Wheels — Morocco
Marrakech Green Wheels is a community project set up by two young Moroccans in 2015 who are passionate about cycling and the protection of the environment.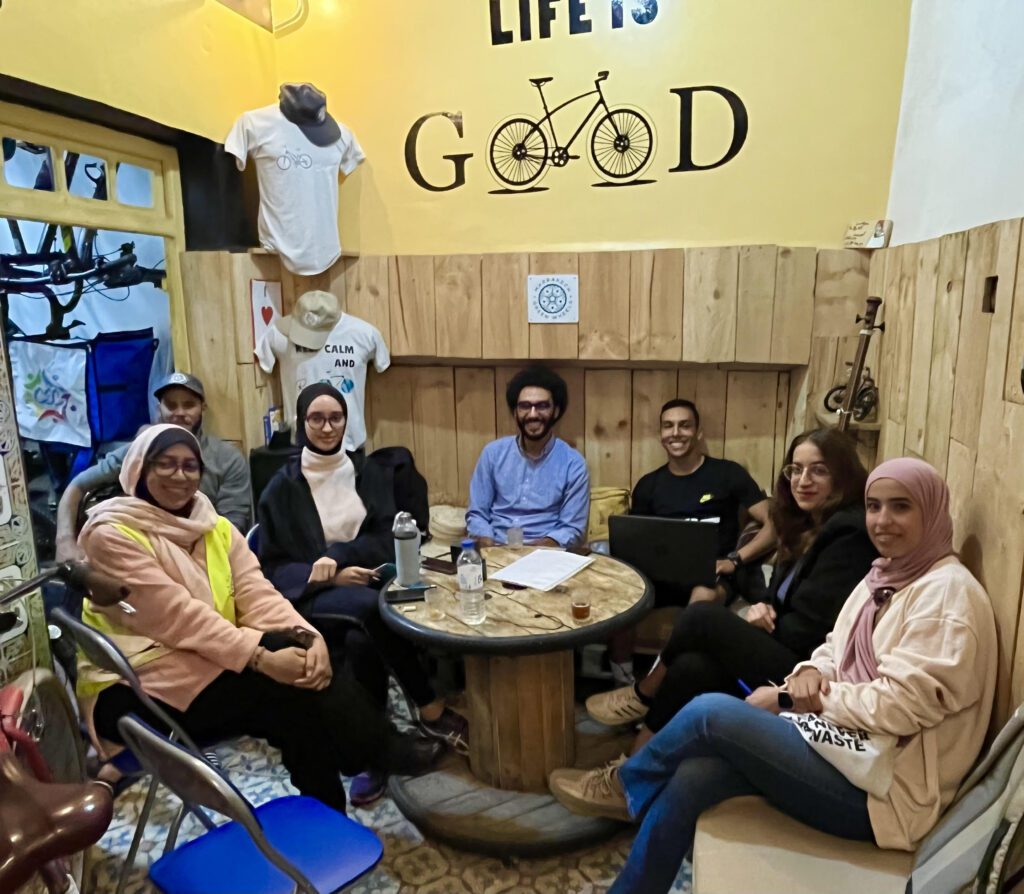 They have introduced the bicycle to locals as well as to tourists in Marrakech and Morocco to encourage cycling as (i) an affordable and sustainable means of transportation, (ii) promote ecotourism in Morocco and (iii) combat unemployment by providing sustainable employment and training for Moroccan youth.
From our team's experience in Morocco, cycling is generally accepted across society, and there is a real passion for the sport/racing side, with the Sidi Ali – Unlock Team racing at the UCI Continental level, and now the only African-registered Continental team, as well as a major mountain biking – and gravel – scene in the south of the country.
We spoke with co-founder, and current leader of the project, Adil El Filali, on why he set up the project, and what he hopes to achieve:
"Our vision is to raise public awareness about the importance of cycling, climate change and to communicate the economic chances of green and sustainable tourism in Morocco and beyond.
Meanwhile, we try create income-generating opportunities to empower young people, women and minorities and equip them with skills that will help them in the future careers and help serve the community.
Our belief is that bikes can contribute to the community at many levels beyond transportation. It is the ultimate alternative to circulate, live the culture and discover the city while keeping it clean."
The team (now over 12-strong) develops innovative projects, locally and nationally, involving revenue-creating activities to open more employment opportunities for people in their community with barriers to employment and now also for those who have been very badly affected by the current pandemic, which has had a huge effect on the tourist trade, a key sector in Morocco. They offer free workshops on repairing and maintaining bikes, traffic safety workshops, cycling classes, and much more.
Our team visiting Marrakech took part in a city tour on Marrakech Green Wheel's fleet of B'twin hybrid bikes and, as always, we can attest that being in the saddle is the best way to see any city. Our guide, Amina El Moudi, was hugely knowledgeable about the old town, the new town, the kasbah and with the passion of a cyclist who rides her bicycle 20km to and from home every day.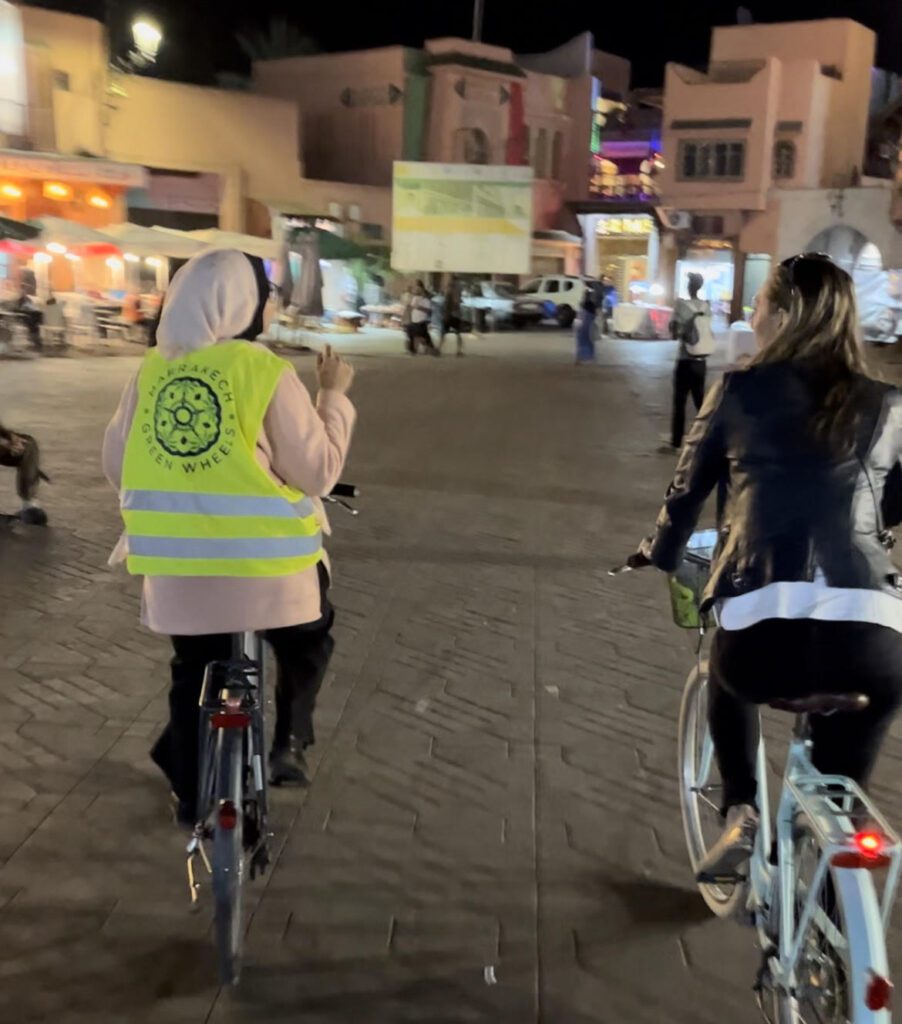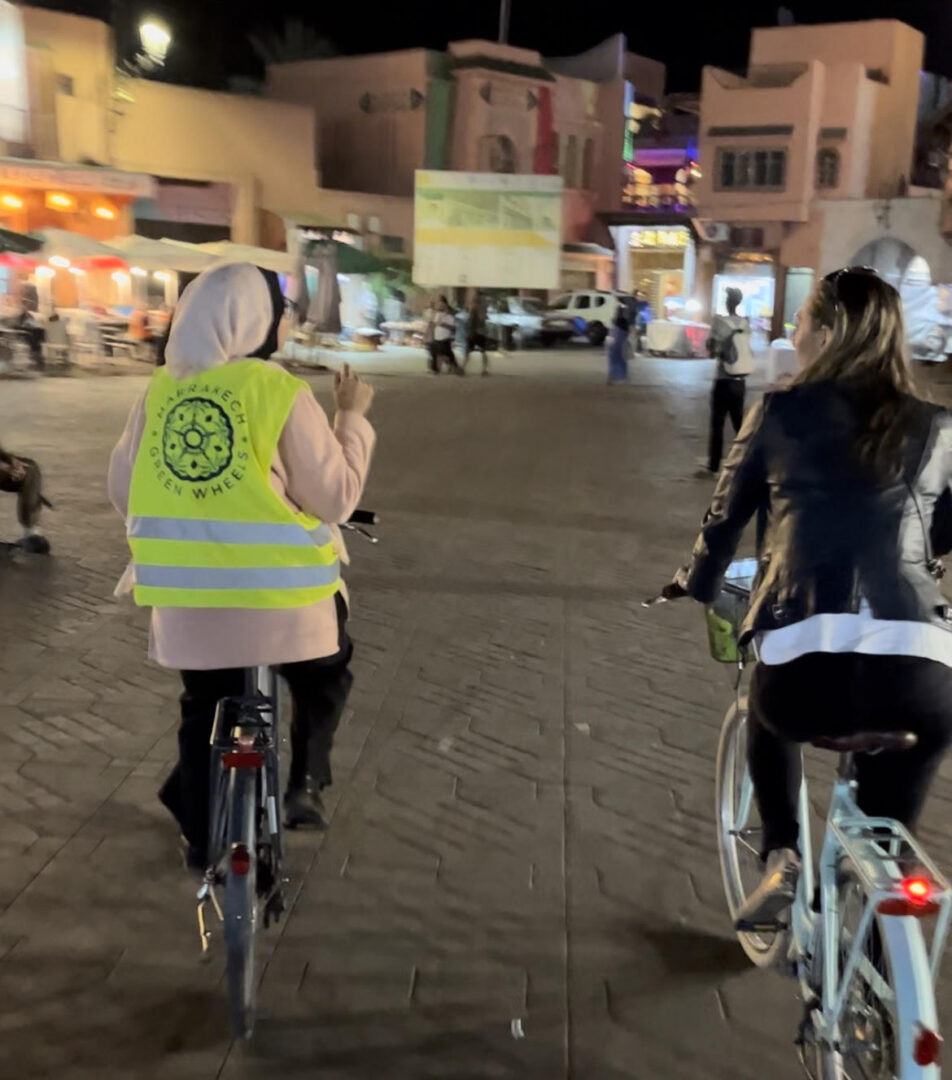 We encourage any of our supporters who are visiting Marrakech to look these guys up, you can find out more about them on their website or on their social media channels on Instagram, Facebook and Pinterest.
Cairo Cycling Geckos — Egypt
On the other side of North Africa, we also want to promote the work of the amazing Nouran Salah in Egypt, who launched the 'Cairo Cycling Geckos' in 2015.
At that time, Cairo was a city about as bike-unfriendly as it gets, and where most people "have barely seen the hair of a woman on the streets", let alone riding a bicycle.
Nouran had an idea to fix this: During Ramadan, she and her all-woman group would set off every day on bicycles – before breaking their fast – to distribute meals for underprivileged people, as their personal commitment to 'zakat'. Zakat is an Islamic term referring to the obligation that an individual has to donate a certain proportion of wealth each year to charitable causes. Zakat is mandatory for all Muslims in most countries and is considered to be a form of worship.
By linking to obligation, the Cycling Geckos are changing these preconceptions by showing residents that female cyclists are cycling do-gooders.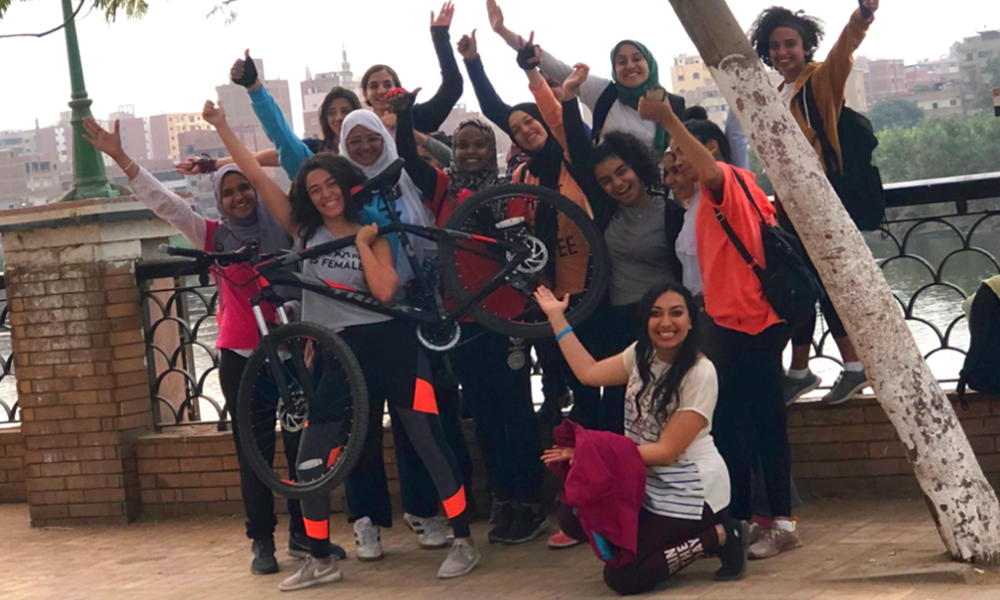 After this success, the group is now a very active, all year round, all-woman cycling caravan determined to empower women and reduce urban gender inequality by breaking social taboos. You can follow this brilliant group on Facebook or Instagram
Both of these projects are using the bicycle to change lives, increase and promote diversity, identify the cycling industry as a viable economic stream, and improving their environments. There is much we can learn from their work at the coal-face! With cycling's governing body, the UCI, fully committed to similar projects via its CyclingForAll project, maybe Marrakech or Cairo will win a 'UCI Bike City' badge in the not too distant future…
If you know of any other cycling projects making a real difference to African cities or communities, please do share in the comments and we will endeavour to profile these in future blogs #AfricaRising