How a Bicycle, an American Cyclist and a Rwandan Olympian Changed the Sport of Cycling in Rwanda
Since 2006, Team Africa Rising has seen the power of the bicycle in Rwanda and throughout the African continent.
For our cyclists it means hope for a professional career. For others it's about learning a skill or opening a business around the bike. It is about freedom — economic and personal — to build the life one wants to build. This is why we celebrate World Bicycle Day!
"You could see how much hope the bike gave them because it was their way out" – Jock Boyer, Rising From Ashes
Today we continue our work supporting the next generation of cyclists in Rwanda and throughout the country. Due to COVID-19 TAR has implemented virtual training and racing in Rwanda with partners in Kenya and Uganda.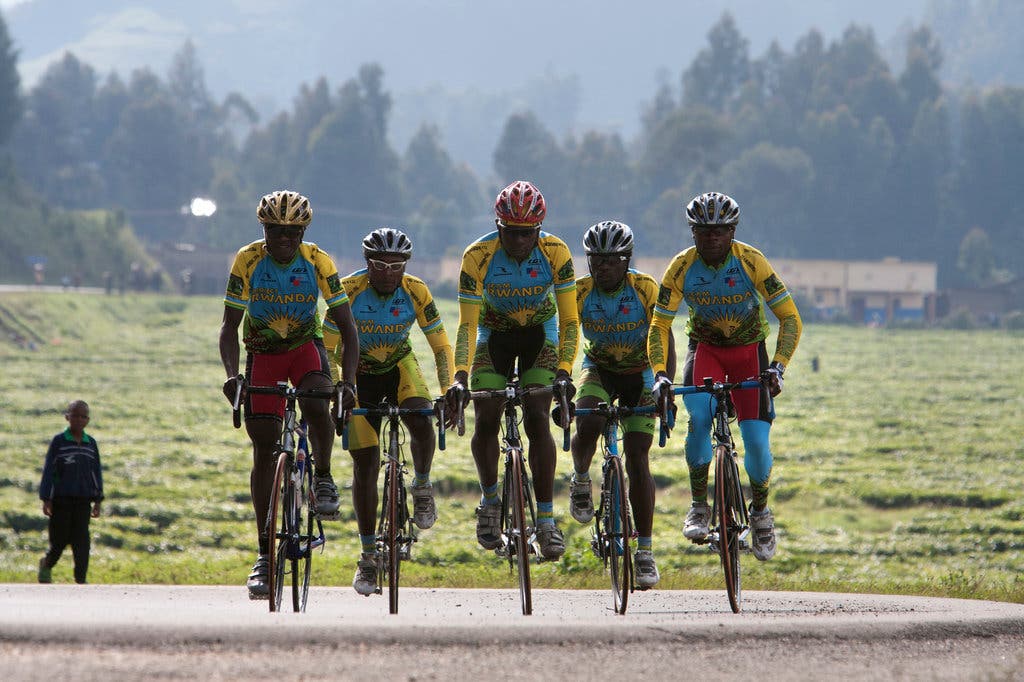 The work being done in Rwanda is led by Adrien Niyonshuti, Rwanda's 2012 and 2016 Olympic cyclist and first Rwandan to ride for a professional World Tour Team, Team Dimension Data. Adrien was the subject of the critically acclaimed 2021 documentary/movie Rising From Ashes, narrated by 2007 Academy Award winner Forest Whitaker.
Through the Adrien Niyonshuti Cycling Academy (ANCA), young boys and girls are now racing virtually and on the road. While at the ANCA training camps they learn English and life skills so they can navigate the world of professional cycling.
It's a team effort. We have a saying at Team Africa Rising – #teamisteam – it takes all of us, partners, sponsors, and donors to keep the sport thriving in Rwanda and throughout the African continent.
On World Bicycle Day we ask you to learn a bit more about Team Africa Rising and join us in making an impact today!