Today we are in sorrow. We have lost several good friends of our organization in recent months but today we mourn our President, Michael 'Mike' Spicer who has sadly passed away, aged 69.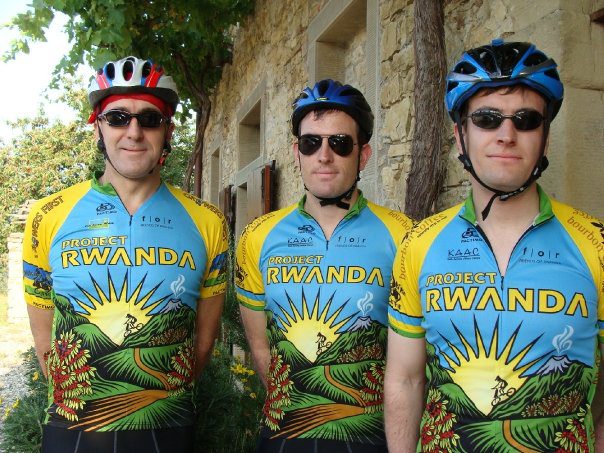 We first met Mike via our friend South African philanthropist Greg Mills. Greg introduced us to Mike in 2007 when we first arrived in Rwanda to help the National Federation get organized and to see if we could create a professional cycling infrastructure there.
Mike, who was born in 1953, had a wide experience in public life in Africa and South Africa in particular. This included business and government relations, education and economic policy as well as the wine and tourism industries. For 20 years, he was an executive director at mining giant Anglo American, also serving as a board member of SA Tourism as well as the International Marketing Council (later Brand SA).
In 2006, he was appointed a member of the Presidential International Advisory Board of Mozambique, which he later chaired. He was also a former chair of the council at St John's College, where he matriculated, before going on to graduate with distinction from Rhodes University, where he obtained his master's degree in history. He joined the board of governors of Rhodes University in 2009.
In 2009, Team Africa Rising (then 'Team Rwanda') became a 501c3 non-profit and we asked Mike to be on our Board. He was an avid cyclist, an incredibly kind and sharp businessman, and we all shared the same passion for building cycling in Africa.
South Africa has always been a strong connection for us, with a lot of our components being shipped to/from there, the World Cycling Center for Africa is based there, and every time we went to South Africa he always met with us to catch up on all the things we were doing, give us direct advice, never mincing his words. He was always incredibly wise in his perspective on how to handle difficult situations.
He made us better leaders. He was a true mentor to us and a lot of the success of Team Africa Rising can be attributed to his influence.
In 2010 we asked Mike to become the President of Team Africa Rising and he was truly a strong influence on our growth and success. One wonderful memory is when he hosted the South Africa premier of our movie Rising From Ashes in 2012, telling the story of the incredible journey of Rwandan cyclist Adrien Niyonshuti – from genocide survivor to proud Olympian. Even at this, he was ardent in asking all attendees to donate and support our organization!
Mike visited Rwanda several times, and on his last trip in 2017, as we were transitioning management of the highly successful 'Team Rwanda' to the Rwandan Cycling Federation, and met with the Minister of Sports who was proud of all the work we had done to drive Rwandan cycling forward over the previous decade.
Mike actually asked to retire as Board President at this point but we refused to take his resignation because he was so valuable during this major transition. He graciously accepted our request to stay on as President and guide us through the transition.
He was still President of Team Africa Rising upon his passing and will be hugely missed.
Outside of his work with us, the Western Cape government in South Africa is also mourning his passing. They said in a statement today that Mike (who led the board of Western Cape tourism promotion agency Wesgro for almost a decade): "did so with huge passion, wisdom, dedication and energy. He was a great champion for the role of the private sector in driving economic growth and job creation in the Western Cape. And his work in this role has undoubtedly improved the lives of people in the Western Cape. On behalf of the Western Cape government, I would like to express my sincerest condolences to his wife and family," David Maynier, Provincial Spokesperson of Finance and Economic Opportunities.
Mike is survived by his wife, Ireen, and their sons, Nicholas and Simon.
This is a huge loss to all of us at Team Africa Rising, and a greater loss to African cycling.
A full list of our current Board Members and Management Team can be found HERE