September 19, 2021 – Facebook message with Eyeru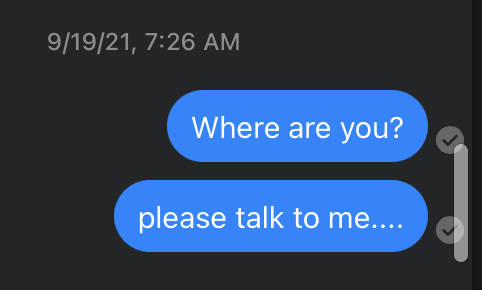 Eyeru and Team Africa Rising have been intertwined since Eyeru was a teenager in Ethiopia. During one of our visits to Ethiopia in 2014/15, this young woman burst onto our radar as a force on the bicycle. Small, fierce, efficient, a gifted climber. We all knew Eyeru had what it took to make it to the top levels of the sport. She had the physical gift and knew how to build on it. More importantly, she had a mental fortitude unlike any rider we had ever worked with.
The Beginning
In 2016, at only 19, Eyeru attended one of our Team Africa Rising International Women's Training Camps at the Africa Rising Cycling Center. Her team from Ethiopia also included another rising star, Selam Amha, also 19 at the time. Her time at ARCC caught the eye of JP Van Zyl. JP operates the UCI World Cycling Center in South Africa. Eyeru was on her way!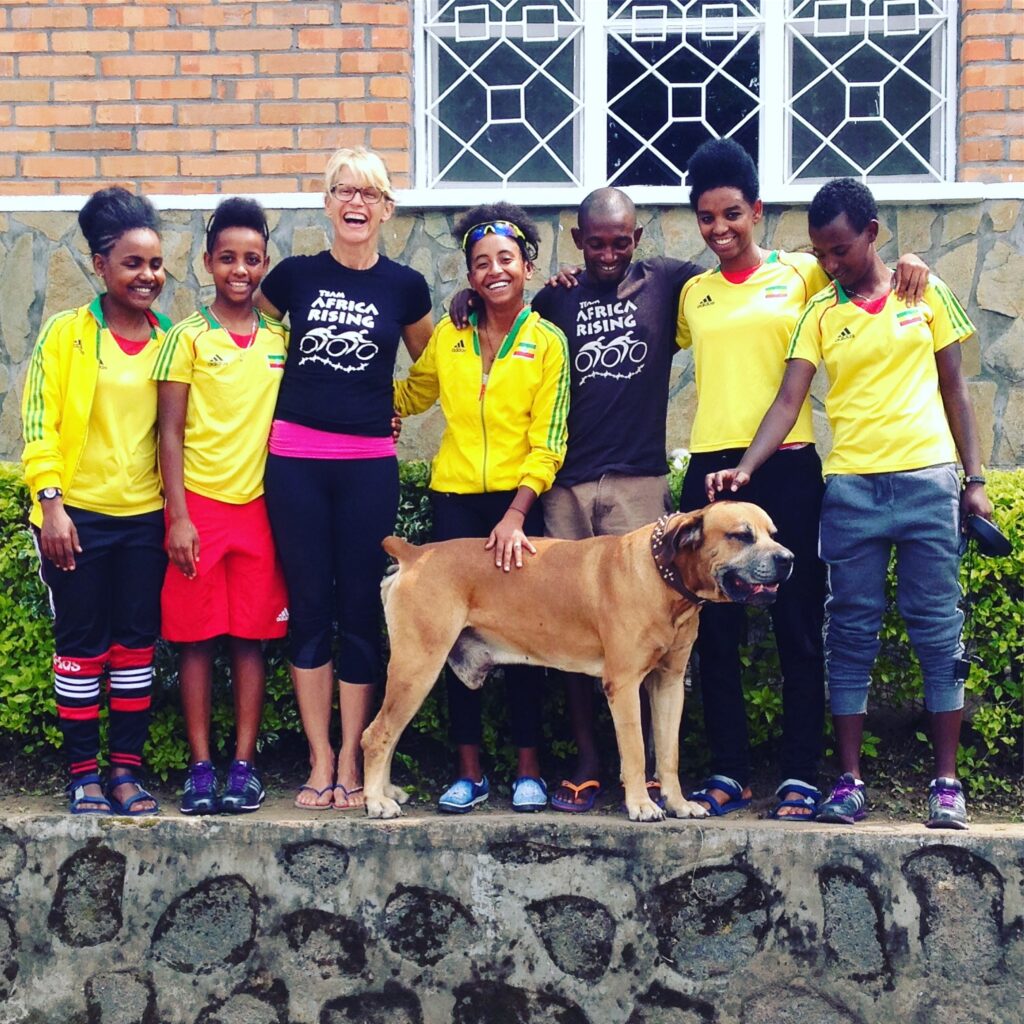 Eyeru continued to rise up through the ranks of African cycling with the UCI, which, for African women who have little access to racing on the continent, is one of the few avenues to the professional tour. In 2018 she placed 4th in the Women's African Championships Road Race and earned a spot on the UCI World Cycling Center team in Switzerland run by Jean Jacques Henri. Eyeru would spend the next three years riding for the UCI team under Jean Jacques's tutelage.
In 2019, she would take silver in both the Women's ITT and Road Race at the African Continental Championships. She also won the Most Combative Jersey at the Tour Cycliste Féminin International de l'Ardèche (TCFIA). 2019 was her year…and then 2020.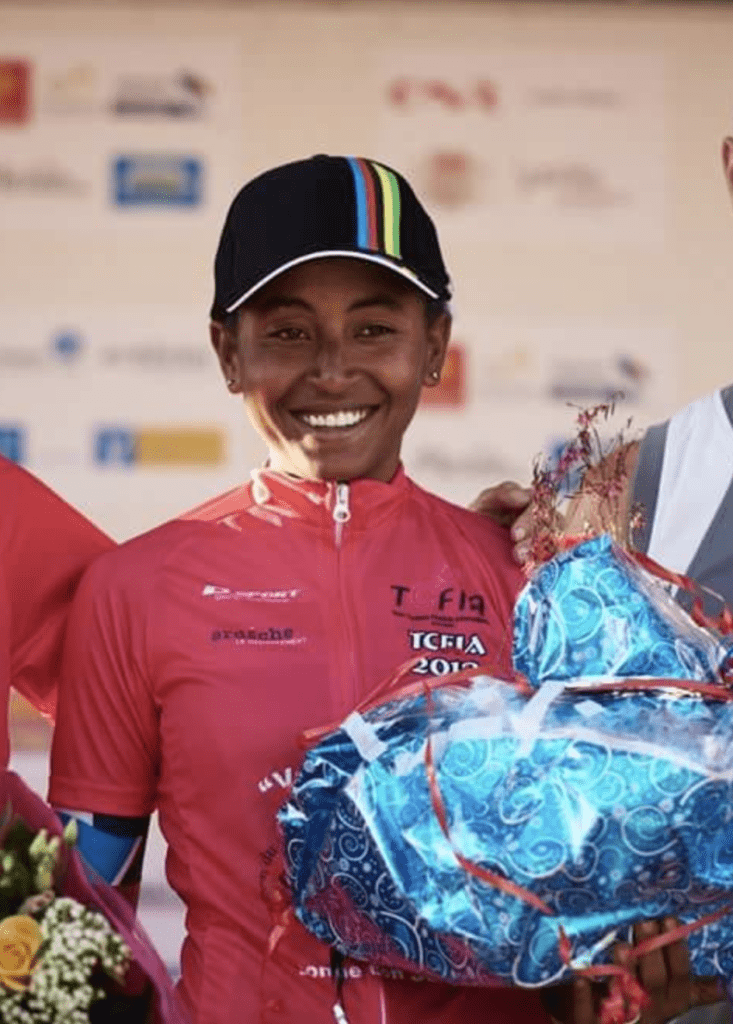 Eyeru was in her final season with the UCI WCC team, but due to COVID, she was unable to race from March until late August. She returned to the TCIFIA and raced in the UCI World Championships in Italy in September, finishing both the ITT and the Road Race against some stiff competition.
Then she went home to Ethiopia. She had plans to join a club team in France organized by Steven Laget, who runs a nonprofit organization in France similar to Team Africa Rising, focused on opening doors of opportunity for African cyclists. Even with the difficult COVID-reduced season in 2020, Eyeru's next chapter loomed large.
The War
Until November 2020, when she found herself and her family in the middle of a horrific war in her home region of Tigray. Her town, Mekelle, was under siege from the beginning.
Tigray is where most all the great cyclists come from in Ethiopia. It's in the north of Ethiopia, bordering Eritrea. The culture of cycling is endemic to this region. Tsgabu Grmay is from Tigray, and his wife and children were also caught up in the chaos of this inexplicable war. We spent hours frantically trying to track down the cyclists and families we worked with over the years. The violence left no one untouched — mechanics, coaches, cyclists.
The internet was shut down, leaving no way to contact people. We kept trying via FB Messenger and Whatsapp. For months there was no contact.

Then in April 2021, a message from Eyeru five months after the war broke out…..

France
Over the next couple of months, Eyeru was able to make her way to Addis and started the long process of obtaining a visa to join her new team in France. Steven Laget worked tirelessly to provide document after document required by the Embassy. Eyeru never gave up hope; in August of 2021, she was on a plane to France. Steven took care of her that month in France, and she diligently followed the training plans and worked hard to regain her form after months off the bike during her time in Mekele, the epicenter of the war in Tigray. She was preparing for the World Championships in September in Belgium, her first race in over a year.
She never made it to the race. Eyeru was at the Brussels train station where she was met by somone and then she vanished…..on purpose because her life and her future dictated this nuclear option. In September 2021, Eyeru became a refugee.
When she did not appear in Belgium, we all knew what happened. Steven tracked her movements to some extent, but this was not the first time we had been in this position. For Eyeru, we understood. It's never easy. These are life-altering moments for these athletes. For now, all we could do was hope she would resurface.
The Future
On October 23, 2022, the message came. We had had some sporadic information over the year. Steven and Jean Jacques continued to work behind the scenes to help her return to the sport via the Olympic Refugee Team. She was joining a French team, Grand Est-Komugi-La Fabrique, and she received an IOC Scholarship. Eyeru Tesfoam Gebru was back.
Most cyclists who defect leave the sport for good, whether because it was the avenue to leave or because too much time elapsed to return. Eyeru's sole focus has always been to race her bike, and throughout the past three years, that has been her driving force through war, becoming a refugee, leaving her family, and navigating a world foreign to her. She just wanted to be a great cyclist.
Eyeru is a remarkable woman who deserves to be celebrated on this International Women's Day. There is no one who exemplifies the spirit of this day more than Eyeru. And thank you to all the men who support Eyeru's dream and who worked relentlessly to deliver on that dream.